About Us
The Mahina ("Moon") Surf was established in 1969 as a condominium complex that featured individual owned units suitable for vacation rental. Many of our units have owners with over 2 decades of ownership and several have been passed down through families. We are dedicated to maintaining a beautiful, peaceful and relaxing atmosphere for our rental guests and feature all non-smoking rental units and property. We are conscious of our energy usage at the Mahina Surf and now heat our beautiful saline pool through sustainable power from solar panels and provide power for our common area lighting with Photovoltaic panels.
The Mahina Surf property is a low-rise complex built as a 2 story
configuration of one unit on the ground level and the other unit above. The ground units are one bedroom, while the upstairs units are two bedroom. The complex is situated on two acres of oceanfront property with fifty-six ocean-view units.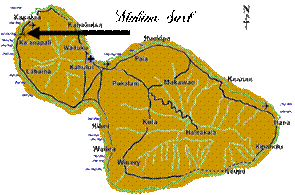 The property is located on Maui's leeward western shore, with views of the neighboring islands of Lanai and Molokai. The island of Maui is the second-largest of the Hawaiian Islands at 727.2 square miles (1,883 km2) and is the 17th largest island in the United States. Maui's leeward shoreline is renowned for its year round sunshine, cool tradewinds, and pristine beaches.For a more detailed description of the many island features reference the following web site at https://en.wikipedia.org/wiki/Maui
Enjoy our short video featuring the Mahina Surf from above our property.